Capital Deluxe Double Table
We think our Double Capital table is a classic, featured in the Saloom New England Collection. It is a little bit traditional yet has a modern feel. For this reason, it fits the style preference of many discerning people. The Double Capital base is available with our 42 X 96 dining table size.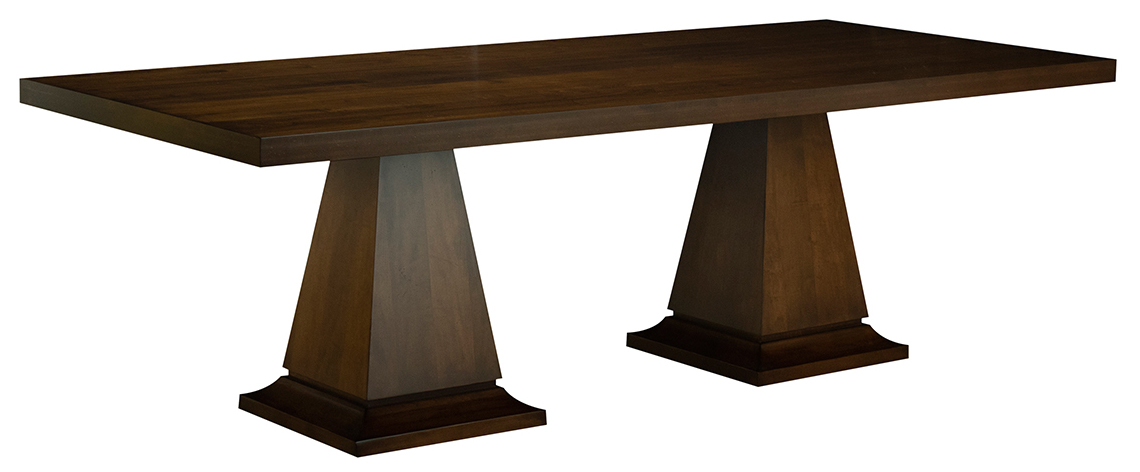 Dimensions
Product Number Shown: MDWS 4296 DBL CAP
Table Dimensions: 42"w x 96"l
Height: Dining (approximately 29.75")
Tabletop Shape: Rectangular

Customize
Available with 42″ X 96″ table size only
Shown with Mondo edge option
Finishes
See All Finishes
Some suggestions...
Distressed Amaretto
Distressed Shadow
Distressed Aurora
Finishes available in satin or gloss sheen.